Favorite Tools And Resources
---
Whant to know what I am using in my rabbitry and business?
I've got you covered.
Name hero is the best without the high price tag. After a ton of research, these guys always come out at the top of the list. Check out Name Hero Here.
Image/Graphics Creation – Canva
Totally free way to make images for your business. no limits to how much you can create and gives you more tools for free than any other imagery tool.
Payment Tool
Payhip – I LOVE USING THIS TOOL! It is so easy to use and makes automating rabbitry deposits so easy. Check it out.
Email Marketing Tool
I have tried so many tools and Convert kit gives you the most bang for your buck and is the only one that gets your emails into the INBOX and out of the promotions folder.
Project Management
I am slow to finding my groove when it comes to project management tools. Mainly becuase there seems to be one big issue that I can't seem to get used to. BUT Clickup met the mark on everything I need in a tool. I want to be able to manage information in different ways and views. You can do that with Clickup. My eyes aren't the greatest so I need to be able to change font sizes, bold, and highlight. Which you can do with Clickup. Check them out for free.
Social Media
Plann is stepping up their game and becoming a really amazing tool. I use them to manage both my Facebook and Instagram post analytics and scheduling. Check them out here.
Business Education
Blog By Number – One of the first blogging courses I ever took and is hands down the most detailed course to help you go from start to finish. Even though the tech side of starting a blog. Learn More Here
Pinteresting Strategies – is the best pinterest strategy course that you will find. Learn More
Email templates – The guide to help you write email sequences that will help you stay connected to your readers and bring in the cash.
The email marketing fairy is one of THE BEST investments I made in my business. These email templates are perfect to help you write all of your emails for your business both for sales and welcome sequences. And it is at a crazy low price.
---
Books will give you access to minds that you might never otherwise get access to.
---
I promise I don't think I'm all that and a bag of chips but some of the things just didn't fit into the other categories😉
My Favorite Planner's
I don't believe we can all be fit into a box and the same goes with your planner. Life changes and what we need during those seasons of life changes too. So I want to share my 2 favorite planners with you and what I love about each of them.
The Living Well Planner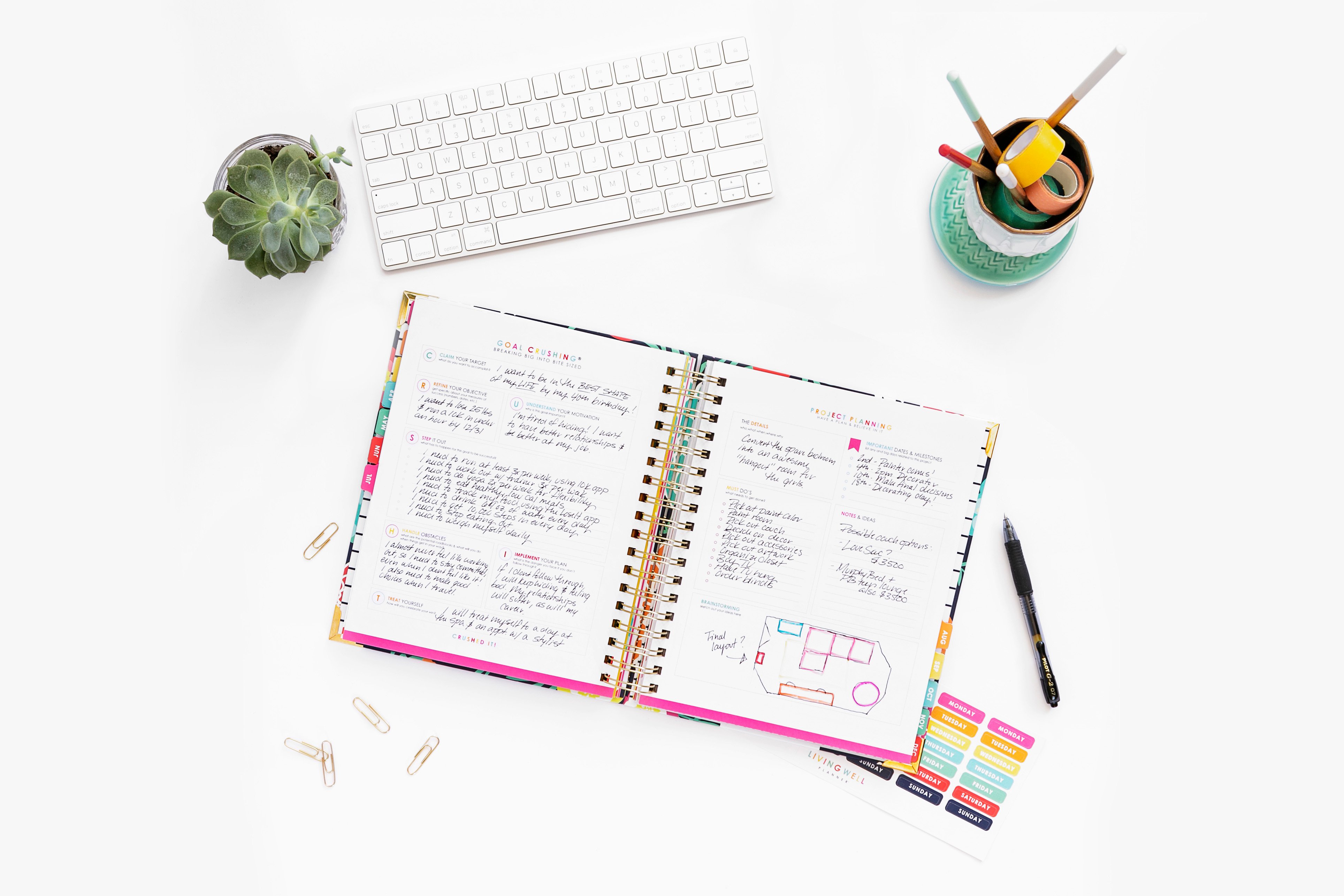 This planner is perfect for the goal-focused women who wants guidance in planning both the small things AND the big things.
With two project planning pages per month and hours marked to be able to strategically time block. The living well planner will help you organize your time and reach your life goals.
Erin Condren Planner
The Erin Condren life planner is just as good as the Living Well Planner except it is a liiiittle bit more flexible in the month's dashboard and planning sections. Which is great when you have a unique life with farm animals and home projects to complete.
You can get $10 off your first order by creating an account here.
Shop Leah's Ebooks